UK television, us boys couldn't wait to get a weekly fix of our comic heroes, such as Dennis the Menace, or maybe you preferred The Numskulls.
In the case of the girls, they were just as eager to get busy with the scissors, surgically cutting out the latest fashions from Bunty, carefully making sure not to snip off the little tabs at the edges, which were essential for stopping everything from falling off the cut-out doll figure.
This was an era still a million miles away from mobile phones, the internet or social media apps and therefore comics were an important and much loved part of our growing up years! They provided entertainment, something to share and discuss with your friends and sometimes even a lifeline to obtaining advice on personal problems, especially in the case of Cathy & Claire's problem page in Jackie!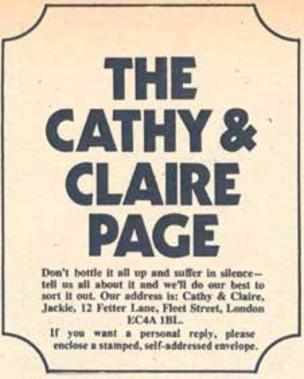 I recall that when I was younger, my own favourites had been The Beano, The Dandy and Whizzer and Chips.
As I got older however, I was seduced by the racy machines and the promise of technological marvels to come, which were depicted in Speed and Power.
Added incentives were the free gifts and/or posters that regularly featured. Almost every teenage girls bedroom would be adorned with highly prized posters of the likes of Donny Osmond, David Cassidy or The Bay City Rollers, obtained from the middle pages of
Jackie
or
Look-In
.
***
Have a look at this 1970s advert for Look-In magazine, from Youtube
***
Other items such as rings (given away by Twinkle), bracelets, make-up or hair accessories and even (flexi disc) records were an enticement for the girls, whist boys would be tormenting their elders with a Thunder Bang from that weeks Dandy or Beano.
In fact, we had an absolute plethora of comics to choose from, many of which had a special bumper annual edition to look forward to as well - Some of the other titles from that time not yet mentioned were:
Tiger
Lion
The Victor
Cor
Topper
The Beezer
Marvel
Diana
Mandy
Misty
Tammy
Pippin
Donald and Mickey
*** What were your favourites from that time ??? ***